The more you know about your customers, the better you can engage them with targeted, relevant content that gets higher response rates. TowerData Email Intelligence provides valuable demographic, interest and purchase data on 80% of email or postal addresses in batch or via a real-time API. Within minutes, you can learn who your customers are, what they're interested in and their preferred point of contact. Use Email Intelligence to:

Make a Killer First Impression: Use our data to immediately appeal to a new lead based on his or her characteristics and interests.
Personalize and Target Offers: Customize subject lines, offers, images, calls to action, landing pages and more using enhanced data.
Create Context for Behavior: Understand the intent behind customer action by supplementing behavior-based data with demographic and lifestyle data.
Better Segment Your List: Identify the segments of your customer database that will be most responsive to your message.
Available Customer Database Enhancements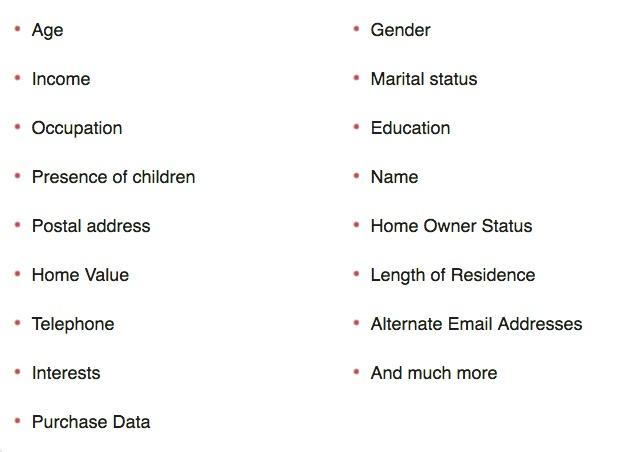 Keeping your email list clean and accurate allows you to promptly connect with new leads. Enriching your list with consumer data helps you create a more personalized experience for leads. With TowerData's API, you can do both...in real time.
//GETurl
resp = getUrl("https://api.towerdata.com/v5/ev?api_key=e506YOURAPIKEY0890f752f15&email=" + Email);
Get the full script to integrate the API to your Zoho CRM or Zoho Creator databases from our Deluge Scripts Library